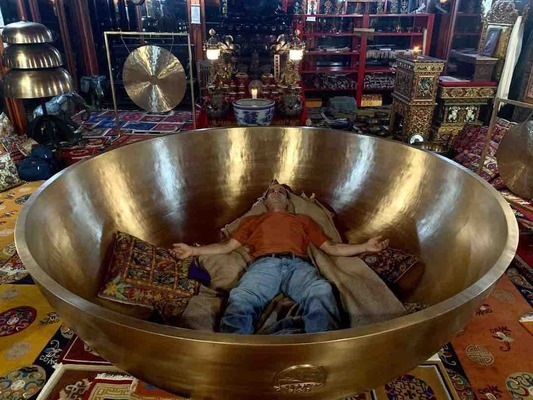 I gat interesting photo from Nepal.
My imagination for this year - bliss pure 🙏😇 ...right in the center of this sound healing experience ...mmmh - just dont know yet where to get it from and how to ship it to Japan🙄😉🤣

Well,,,I have a message to you.
There's never been so much energy for a
sublimation point....a doorway opening into a new realm.
Take full advantage of this opportunity and build fulfillment into each and every one of your moments. Using this time in the (r)evolution of humanity to be the absolute you within the absolutely greatest you, push back against all the push back and discover your place in the threshold of infinity on the horizon of solutions before your eyes.
At this point of dimensionally shifts, sits the seed of need and desire you've ever known (past, present, future).
This is the time where the only known constant is change knowing that change is never the same. Initiate your self beyond mystery, recognizing that you without the limits of subconscious (social/parental) programming is your path towards infinity.
Believe in your infinite potential to care for all and share with all.
See you on the mat this weekend 🥰